Easy to Make Friends
Beauties from all across the world, waiting for you! play games, share food, emotional life & chats.
Voice and Video
We can provide all the ways you want to communicate.
City Dating
Talk to people from nearby cities anytime, anywhere, date in the same city, make friends with you sweetheart, and meet love around the corner.
About us
BakBak is a platform dedicated for you to find new friends and enjoy fun online chat. If you are bored with a monotonous life or trying to expand your social circle, it is the right app for you!Join the community and get to know nice, friendly people all over the world!
Contact us
Ask your doubt Tell us about your issue or Login to submit your issue here. Our dedicated customer service team will get back to you shortly and help you resolve your queries.
Company name: RONIN ENTERTAINMENT (OPC) PRIVATE LIMITED
Email:admin@ronin2021.com
Contact number: 7400280909
Address: 252 6th CROSS, LAKSHMIPURA, BANGALORE, Bangalore, Karnataka, India, 583113
Product/Services
BakBak is an awesome online video chat app. It helps you create a real social connection by starting a video chat or a voice chat, where you can discover new people and make friends from all over the world. Feel relax to talk to new people and find new friends in video chat online here. As one of the most popular video chat apps, BakBak online video chat app offers a daily limited number of free video, voice and text chat, for you to make new friends from many different countries. You can express yourself with cute and fun emojis, and use real-time translation to overcome the language barrier. Join BakBak now! A new adventure is waiting for you! Enjoy many personalized services in BakBak:
Real-time translation
- If you are not good at other languages and want to know new people from other countries, just turn on the translate button to break the language barrier.
Online video chat:
- Everyone can discover new people from nearby or from all over the world. Feel free to chat and find friends on BakBak
- You can make video calls with people from various places. Have fun and relax on this social platform.
Record moments everyday:
- BakBak app allows user to check daily moments and can chat by expressing through stickers available within the chat.
Great interface and easy to use!
HOW TO USE OUR SERVICES
We have developed a unique platform. Our Services are available exclusively in regional languages. We strive to give you personalized content and show you content that you will enjoy. We also allow you to download content that is available on our Platform and share your BakBak experience across social media platforms. To use our Services, you must register on our Platform by entering your phone number and the One-Time-Password sent by us via SMS to your phone number. When you register with us using the BakBak mobile application, you also allow us to read your mobile device phone book, your SMS inbox, access your mobile gallery, mobile device storage, and mobile device camera. However, we do not read any information stored on your mobile device and computer without your permission.
PRICING INFORMATION Business email id:admin@ronin2021.com
PURCHASE FLOW
1、Go to the personal homepage and click Get coins;
2、Go to the store and choose the package you want to buy;
3、Select Payment Method;
4、Click to pay to complete the purchase;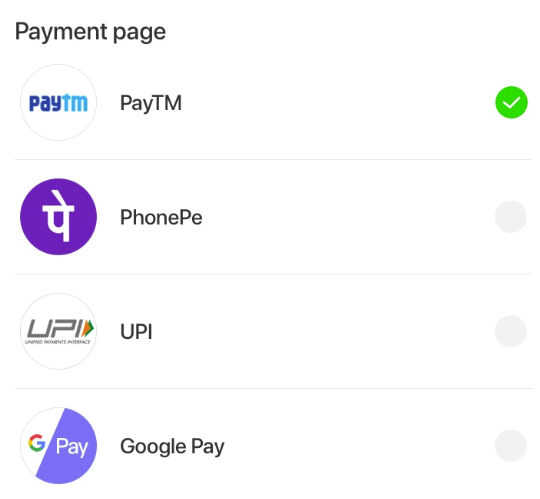 MULTI-CHANNEL&PROMPT CUSTOMER SUPPORT
Business Email id: admin@ronin2021.com
Chat support 8951382171
Toll-free number:8951382171
AVAILABILITY OF WIDE PRODUCT RANGE/SERVICE CATALOG
(1) You can consume gold coins to send messages with your favorite girl
(2) You can consume gold coins to make video calls with the girl you like
(3) You can spend gold to give gifts to the girl you like
Legal/Privacy
PRIVACY POLICY
To effectively provide and introduce any new Services to you, we collect certain information such as your phone number, your gender and your name from you. We may further request and store additional information. Such information is stored securely on amazon web services or "AWS" cloud servers and the "Google Cloud Platform" cloud servers, thereby also subject to the terms of the AWS and Google Cloud privacy policy. The BakBak Privacy Policy explains how we collect, use, share and store the information collected. The BakBak Privacy Policy also details your rights under law and how you may control the data you provide us.
Terms/Conditions
TERMS OF USE
These terms of use apply to your use of the BakBak mobile application. These Terms are to be read with the BakBak Content and Community Guidelines, BakBak Privacy Policy, and our BakBak Cookie Policy. If you do not agree with the terms and conditions of these Terms, please do not use this Platform.
Our Services (as we have described below in detail) and these Terms are compliant with the Indian Penal Code, 1860, and Information Technology Act, 2000, including all amendments made to it and rules framed under it. When you create an account on our Platform or use our Platform or any of our Services, you accept and agree to these Terms. However, please note that we do not represent that we are compliant with laws of any country apart from India. If you wish to use our Services, please ensure that you are permitted to do so, in your jurisdiction.
You and we are required to follow certain rules while you use our Platform. We have listed these rules in this document. Please read these Terms and all other hyperlinks mentioned here carefully. Do remember that by using our Platform, you agree to these Terms. Also, if you are using these services outside India, please comply with your local laws.
PRIVACY POLICY
To effectively provide and introduce any new Services to you, we collect certain information such as your phone number, your gender and your name from you. We may further request and store additional information. Such information is stored securely on amazon web services or "AWS" cloud servers and the "Google Cloud Platform" cloud servers, thereby also subject to the terms of the AWS and Google Cloud privacy policy. The BakBak Privacy Policy explains how we collect, use, share and store the information collected. The BakBak Privacy Policy also details your rights under law and how you may control the data you provide us.
Cancellation & Refund policy
Recent Purchase Transaction Request Important: If you find a suitable deal in your recent purchases list, please apply through Google Play.
Follow the instructions if you:
Purchase your app or make an in-app purchase for 48 hours, the time distance you can claim through Google Play.
Your purchases are music, movies, books, or other content that may apply after 48 hours (please apply beyond the allotted time).
You can usually get results within 1 week, up to 4 days.